October 26, 1932 - February 9, 2019
---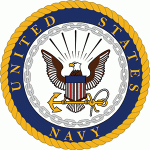 Harley O., age 86, of Richfield, MN; passed away February 9, 2019, surrounded by his family. Survived by RomaLee, his loving wife of 60 years; sons, Keith (Lori) Witte and Blake (Pam) Witte; daughter Rhonda (Mitch) Weinzetl; and grandchildren, Ian (Katie) Witte; Luke (Rebekah) Weinzetl; Cayla Witte; Blake Witte; Conrad Weinzetl; Victoria Witte; Logan Witte; Rachel Witte; Genevieve Weinzetl.
Harley proudly served in the US Navy from 1951-1957 as a Second Electronics Technician. He was posted in the South Pacific on the island of Guam. His team participated in Search and Rescue and he was commended for spotting a survivor of a fishing boat mishap at sea.
Harley met RomaLee at Faribault High School and started dating in 1953. They married in 1958. Living in Richfield, MN from 1961 to 2014 before moving to Lakeville, MN where they reside at The Fountains at Hosanna.
He worked in the Real Estate industry for many years before he started his own Real Estate Appraisal business.
There were many years of family camping, fishing, waterskiing, and travel. In retirement Harley and RomaLee enjoyed winter travel to Fort Walton Beach, FL with their friends and made many others. Golfing, gardening, doing handyman projects, playing with his grandchildren and watching his windmill were many of his pleasures. Family was a very important part of his life.
Harley was surrounded by his loving family when he left his earthly body and went to be with our Lord. He was a long time member of Woodlake Lutheran Church in Richfield.
Memorials preferred to honorflighttwincities.org or arthritis.org
---
Visitation
Friday, May 17, 2019
10:00 - 11:00 AM
Woodlake Lutheran Church
2120 West 76th Street
Richfield, MN 55423
---
Celebration of Life
Friday, May 17, 2019
11:00 AM
Woodlake Lutheran Church
2120 West 76th Street
Richfield, MN 55423
---
Interment
Friday, May 17, 2019
2:00 PM
Fort Snelling National Cemetery
7601 - 34th Avenue S.
Minneapolis, MN
---